Bhakti Breakfast Club in 22 countries!
posted by Daniel on April 24th, 2013
The global kirtan community is in full effect! Chanting truly is spreading like wildfire, as more and more folks discover this sweet musical practice for awakening the heart.
Why do I think it's taking over the globe? Well, I recently looked at the list of countries where Bhakti Breakfast Club members hail from, and counted 22 countries represented! (United States, Australia, United Kingdom, Canada, Switzerland, Portugal, South Africa, Spain, Brazil, Netherlands, Austria, Germany, Turkey, Sweden, Trinidad, Japan, Greece, Norway, Israel, New Zealand, Hong Kong, Belgium)
This really excited me. I love the sense of global sangha that we are developing more now than ever before. Those who are inclined towards a musical form of awakening can access it easily now, without needing to travel to a distant land. People are falling in love with kirtan for many reasons. It awakens the heart. It awakens the voice. And it opens us up and makes us available to bond in sacred community, as we all sing, dance, and pray together. That kind of community we crave, even if we didn't know we craved it. Kirtan community ki Jai!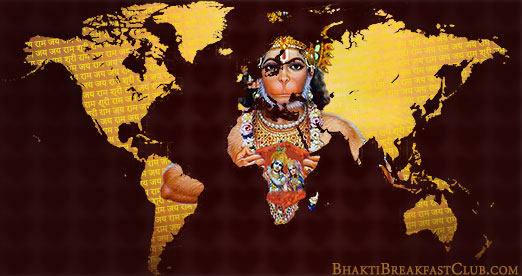 Click to browse the kirtan music courses in the Bhakti Breakfast Club.
---